"Hide it in Your Heart" Planner Insert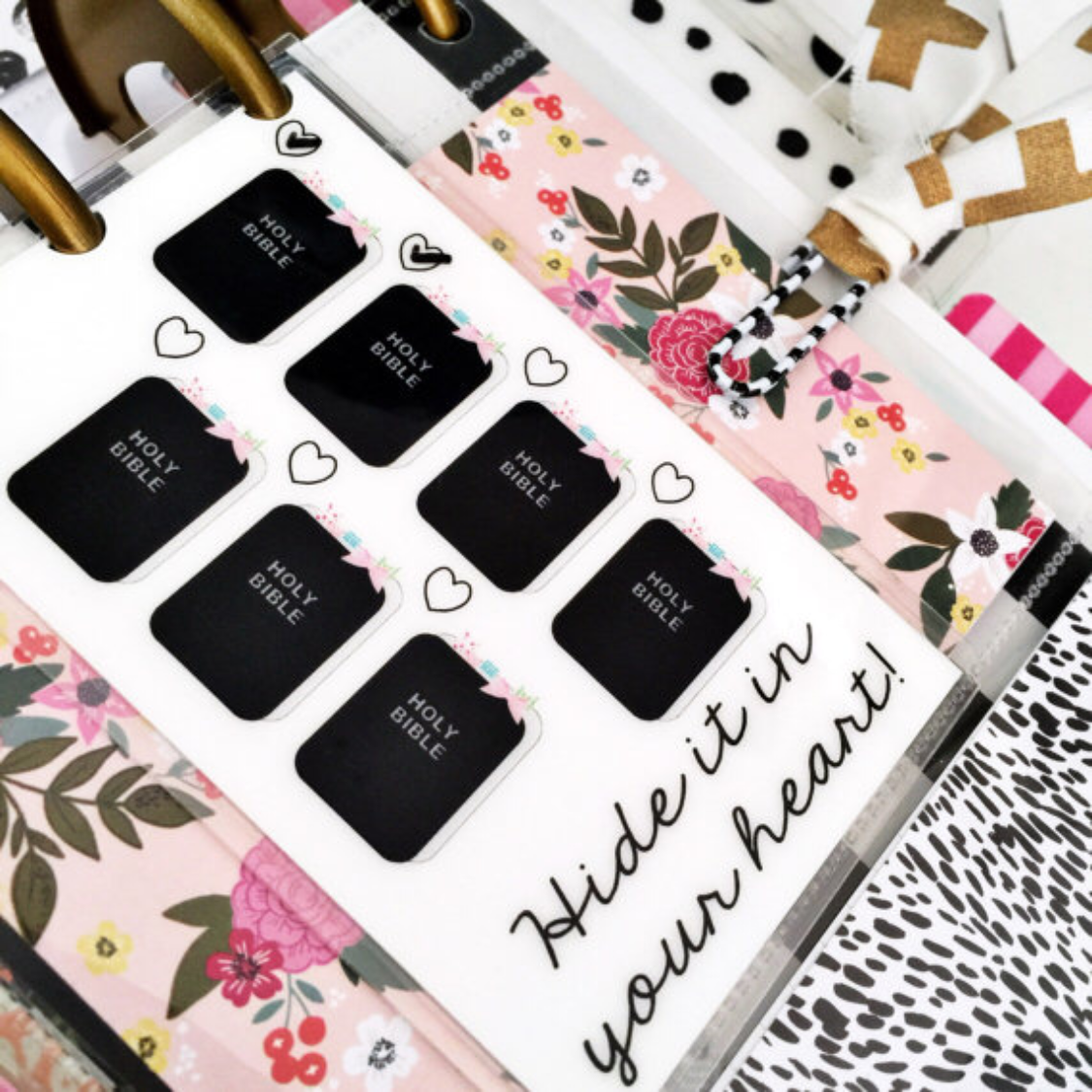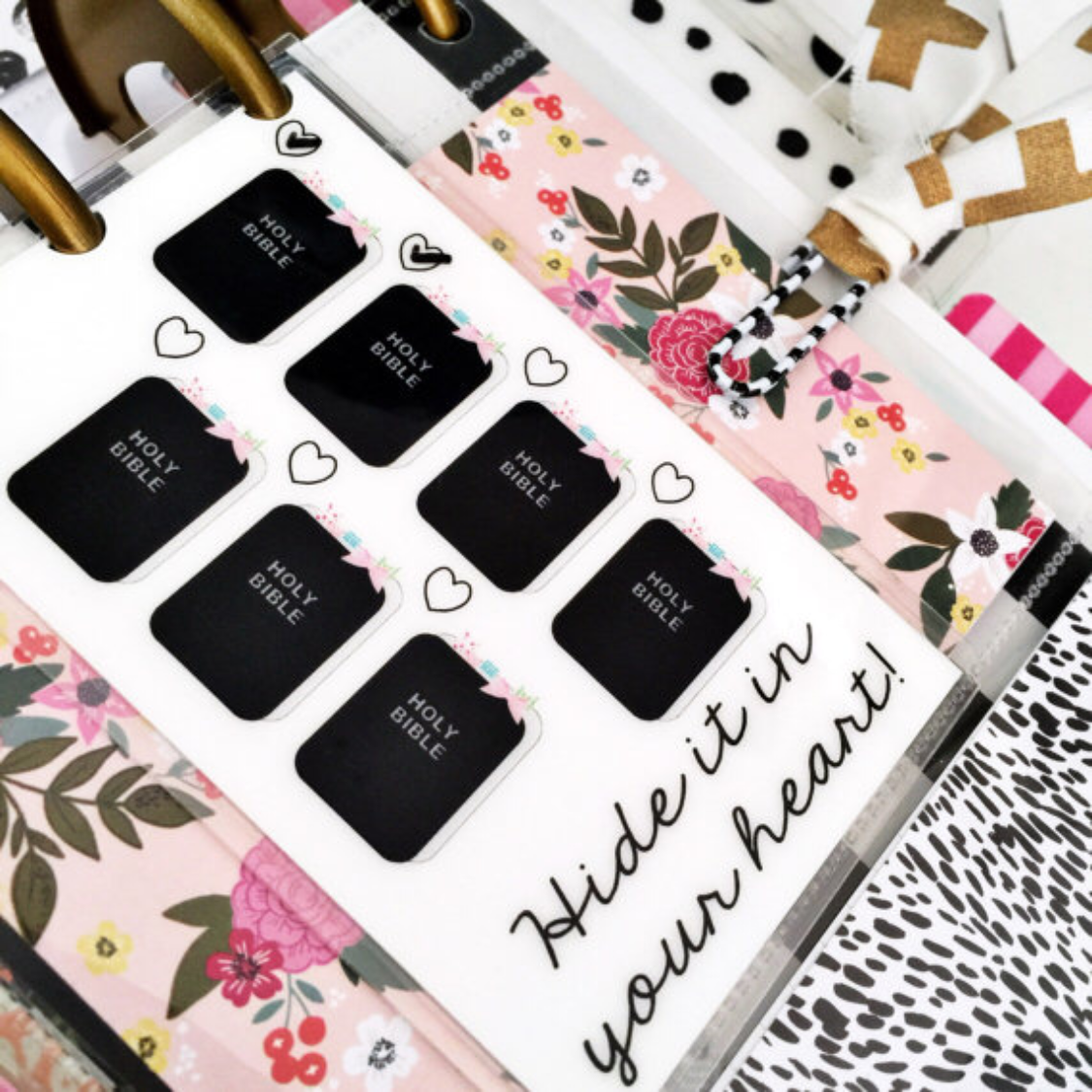 "Hide it in Your Heart" Planner Insert
I'm definitely NOT saying that spending time in God's Word is something to just be checked off a list but sometimes a little visual reminder helps encourage and develop a habit. Who could stand to see those little hearts go unchecked?

This small planner insert will help you stay on track each day if you're trying to develop a habit of daily reading God's Word. Each mini Bible (7- one for each day of the week) has a little check mark heart that you can fill in with a wet erase marker. Clean it off at the end of the week and you're set to start again.

Heavy 10 mil laminate
Will work with wet erase or dry erase markers (wet is recommended to avoid smudging)
Measures 4 x 2.5"