Monogram Note Card Set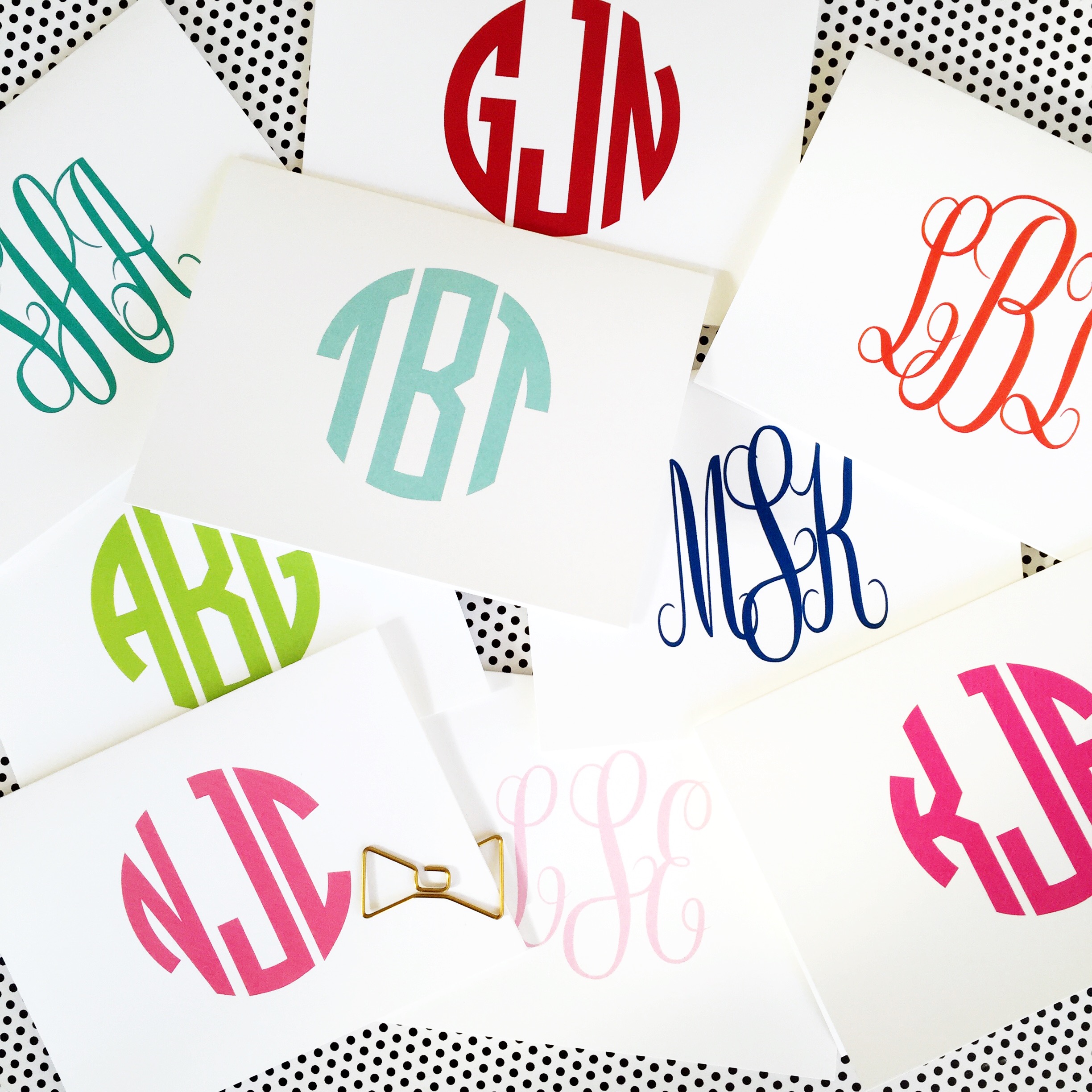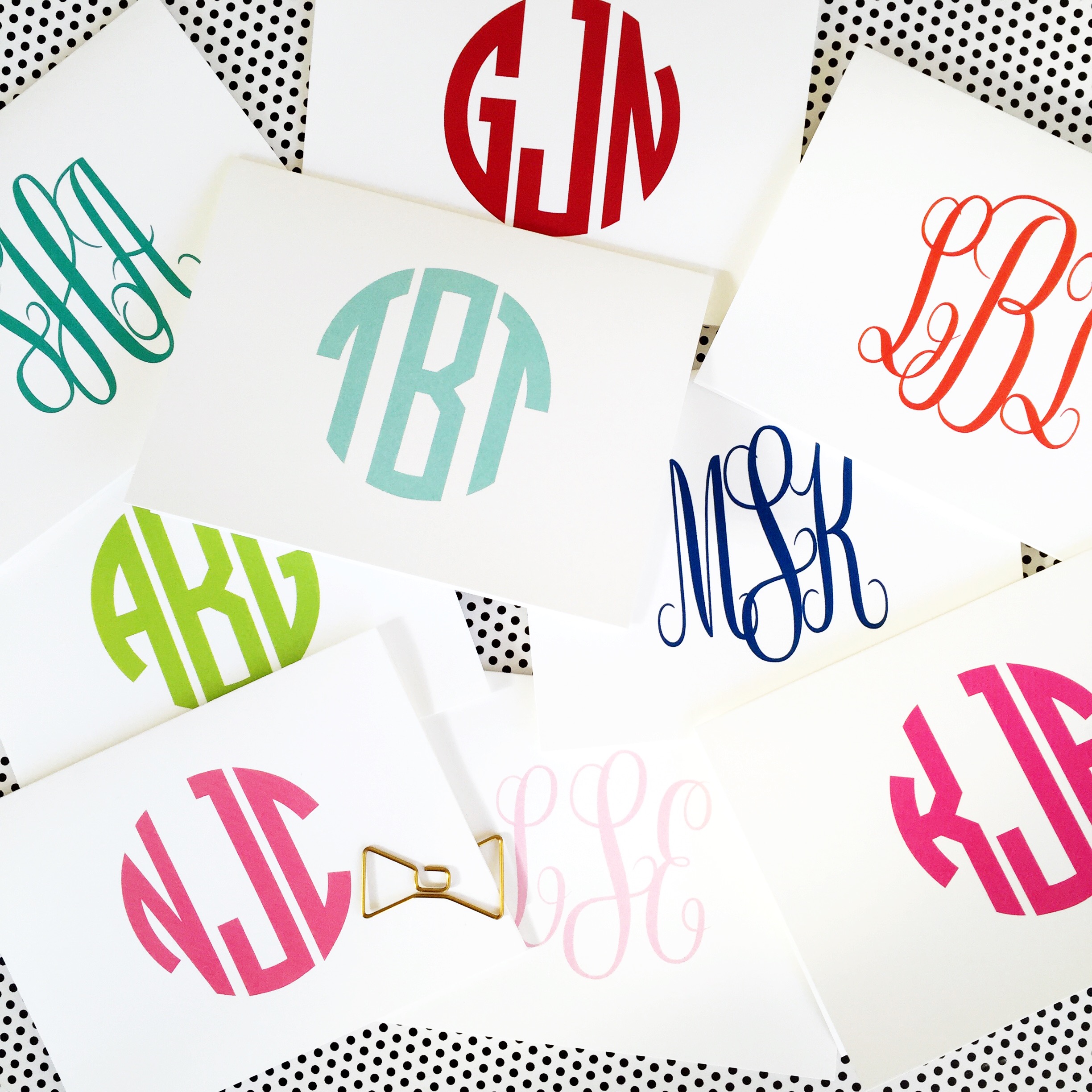 Monogram Note Card Set
You asked for smaller card packs and we listened! Now you can give group gifts and "just a little something" without breaking the budget! Our special edition HALF PACKS include 5 cards and envelopes with a monogram in the color of your choice.
Don't let letter writing become a lost art! Send more snail mail and put a little happiness inside someone's mailbox by sending PaperDoll Designs note cards to the ones you love.
Our note cards (approx. 5.5"x 4.25") are ideal for thank you notes and when you just need to jot a sweet little message.
Hey! You're so lucky! You get to pick your color for this design. Just make a mental note of what you'd like based on the chart and click ADD TO CART to personalize.
1/2 Pack (5) or Full Pack (10):