Watercolor Floral Acrylic Tray - Pastel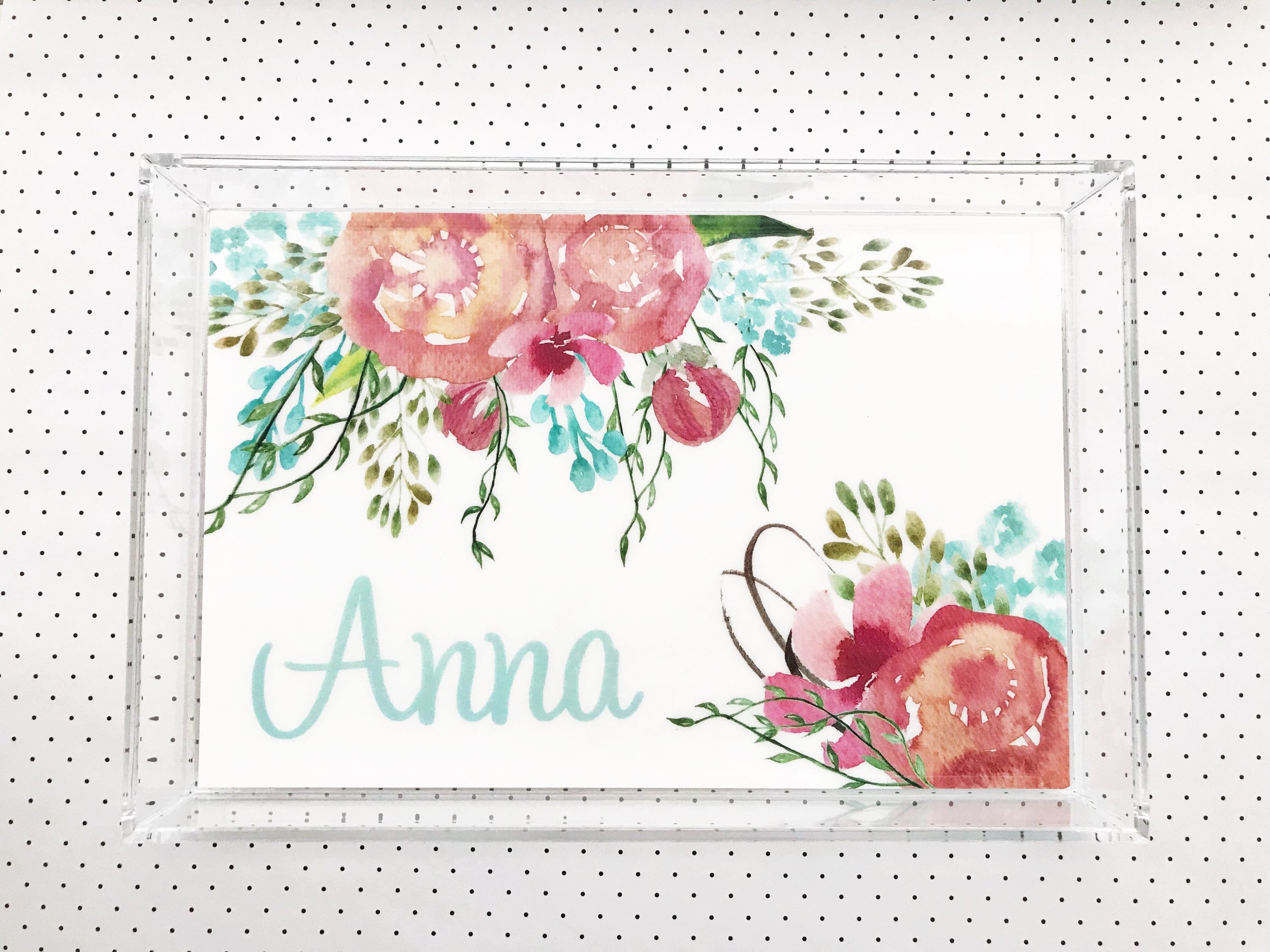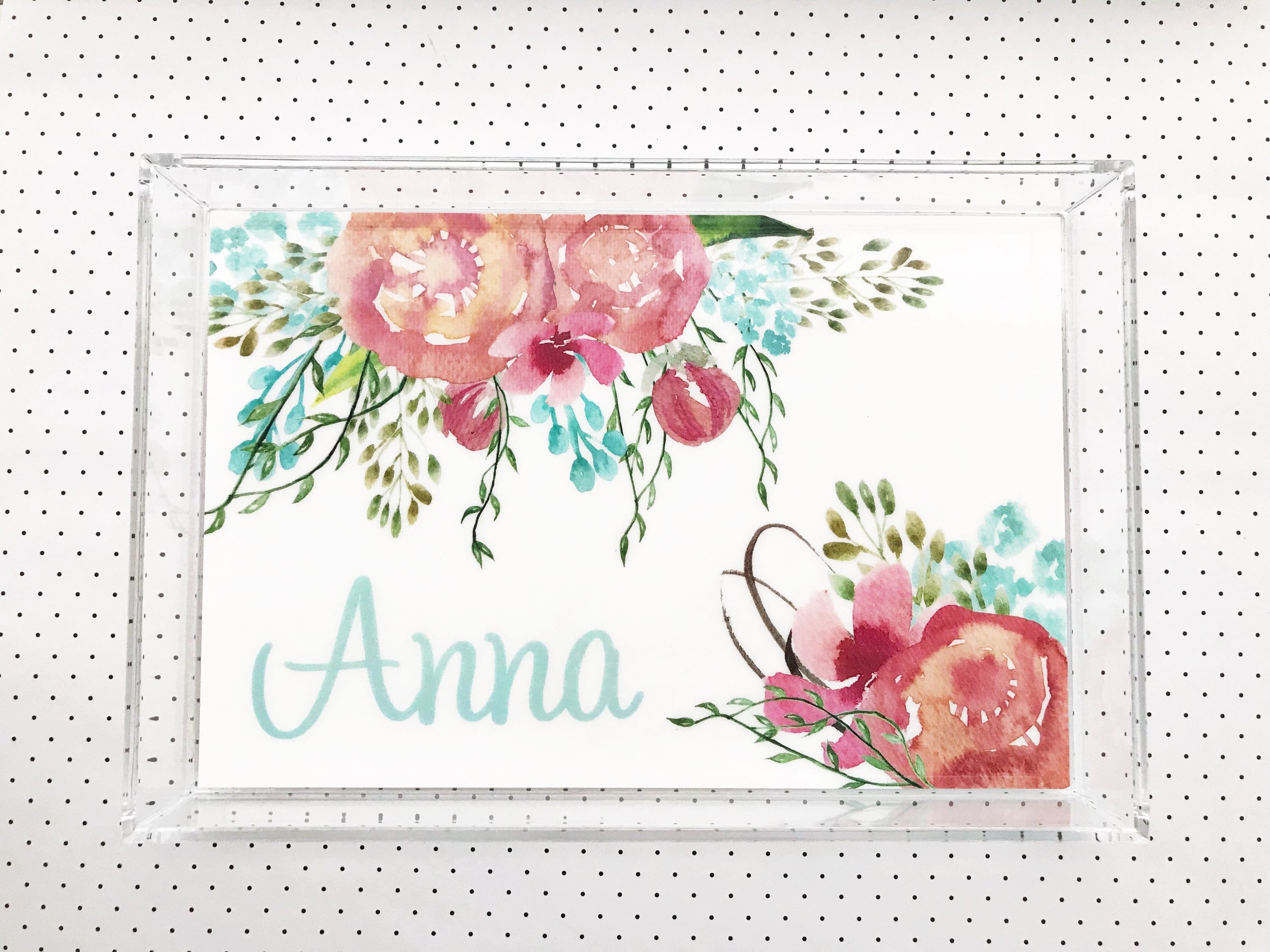 Watercolor Floral Acrylic Tray - Pastel
Fun, Fabulous, Modern Acrylic Tray with REMOVABLE heavy laminate insert! These trays are perfect "catch alls" for your night stand, desk, coffee table, vanity or kitchen cabinet.
SMALL: 9 1/2" x 6 1/2" x 1 3/8" h
Hey! You're so lucky! You get to pick your font for this design. Just make a mental note of what you'd like based on the chart and click ADD TO CART to personalize.